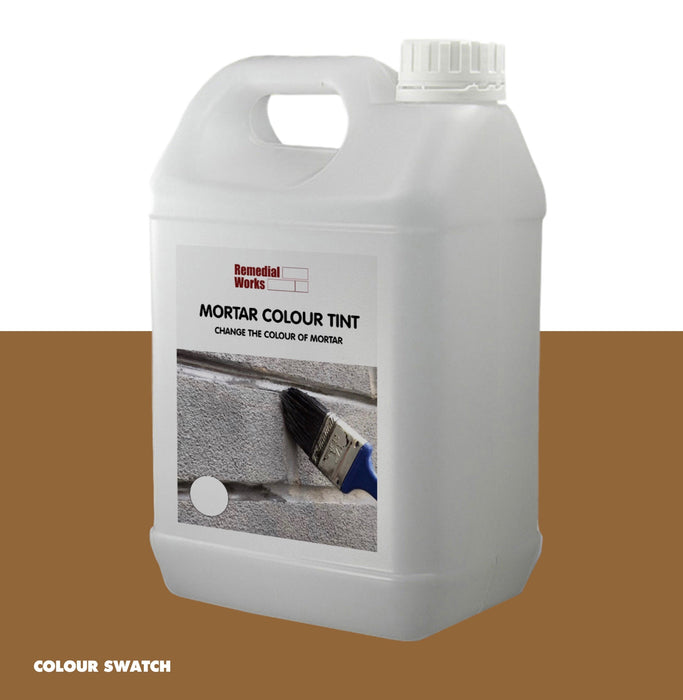 Remedial Works Mortar Tint Dye has been specially formulated to enable the permanent colour change of porous mortar joints.
Available in a wide range of colours, this Brown colour provides a medium shade of brown colour that can be lightened by adding water to the mix.  Darker shades can be created by applying additional coats after each coat has dried.  
The colour change is permanent and looks natural, with the dye permanently staining the mortar joint.  Treated brickwork will age and weather just as untreated brickwork would do. 
You can view 'Before and After' images of completed repairs using Remedial Works Mortar Tint Dye here.
Don't fancy doing it yourself?  We also provide a 'done for you' with Remedial Repair and our experienced technicians carry out brick repairs everyday nationwide.